5933 NE Win Sivers Drive,
#205, Portland, OR 97220, United States.
Int'l: +1-503-894-6022
Toll Free: +1-800-792-5285
Fax:+1-800-792-5285
help@alliedmarketresearch.com
Publications

Published on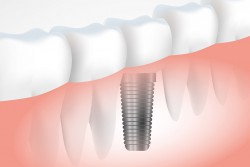 /INS . Allied Market Research has recently published a report on the bio-implants market, which is an in-depth examination of the entire industry for the time period 2013–2020. The report is an extensive analysis of the market and scrutinizes the key driving factors, restraints, opportunities, and challenges faced by industry players operating in the market. It emphasizes on the different products available in the bio-implants market, along with the various applications of these products in ophthalmology, cardiology, and orthopedic replacement implants. The report profiles the major market players working in the industry, along with a close look of their product profiles, business performances, and marketing strategies. The vital statistics, tables, and figures provided in the report are provided to give more leverage to the data provided in the report.