Skydio is the leading U.S. drone manufacturer and world leader in autonomous flight. Skydio leverages breakthrough AI to create the world's most intelligent flying machines for use by consumers, enterprises, and government customers.
Founded in 2014, Skydio is made up of leading experts in AI, robotics, cameras, and electric vehicles from top companies, research labs, and universities from around the world.
Skydio designs, assembles, and supports its products in the U.S. from its headquarters in San Mateo, CA, and manufacturing facilities in Hayward, CA, to offer the highest standards of supply chain, manufacturing and data security.
Skydio is trusted by leading enterprises across a wide range of industry sectors and is backed by top investors and strategic partners including Andreessen Horowitz, Linse Capital, Next47, IVP, Playground, and NVIDIA.
Publications

Published on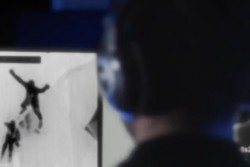 Skydio , the leading U.S. drone manufacturer and world leader in autonomous flight technology, today announced  Skydio Remote Flight Deck , a new offering that enables remote flight for  Skydio X10  drones via a browser, anywhere over a cellular network. The solution offers a seamless handoff of flight control between local and remote pilots, allowing for fluid operations and uninterrupted situational awareness through live streaming. For the first time, operators can launch or control drones within their organization from virtually any location outdoors or indoors. This new capability allows the organizations on which our society depends - such as public safety, utilities, construction and transportation - to more easily realize the increased safety and efficiency made possible by remote drone operations.