Drewry provides their services through four business units: Maritime Research, Maritime Advisors, Supply Chain Advisors and Maritime Financial Research.
These divisions, combined, support the operational and strategic needs of an elite and diverse client base of maritime and shipping industry stakeholders.
Publications

Published on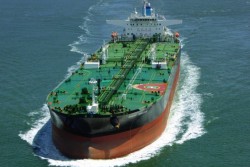 /INS So far, the year 2023 has been very volatile for stocks of crude tanker shipping companies. Drewry Crude Tanker Index rallied at the beginning of the year, followed by a declining trend between the latter half of March and June. However, the index is on an uptrend from July on the back of better-than-expected economic data from the US and a robust demand outlook for crude oil. Overall, the index jumped 26.6% YTD and outperformed the broader S&P 500, which gained 13.8% YTD.