ThyssenKrupp AG is a German industrial engineering and steel production multinational conglomerate. The company claims to be one of the world's largest steel producers, and it was ranked tenth-largest worldwide by revenue in 2015. It is divided into 670 subsidiaries worldwide. ThyssenKrupp's products range from machines and industrial services to high-speed trains, elevators, and shipbuilding. The subsidiary ThyssenKrupp Marine Systems also manufactures frigates, corvettes, and submarines for the German and foreign navies.
Publications

Published on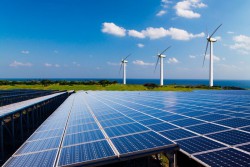 Pre-FEED to progress the engineering development for the "ALBAMED I project" Proven RHAMFS® methodology for concept optimization of green ammonia plants

Published on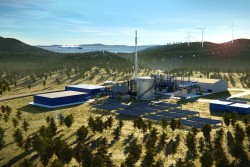 /INS.  thyssenkrupp Uhde has been engaged by Ark Energy Corporation Pty Ltd on behalf of the Han-Ho H2 Consortium (the 'Consortium') to deliver a Feasibility Study to support the development of the Han-Ho H2 Hub Project. The study will involve a comprehensive techno-economic analysis of the power-to-ammonia value chain using thyssenkrupp Uhde's proprietary RHAMFS® methodology.