Maersk is a Danish shipping and logistics company founded in 1904 by Peter Mærsk Møller and Arnold Peter Møller.
Maersk's business activities include shipping, port operation, supply chain management and warehousing. The company is based in Copenhagen, Denmark, with subsidiaries and offices across 130 countries and over 110,000 employees worldwide in 2022.
Publications

Published on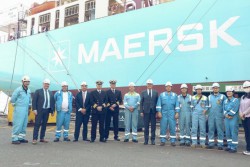 /INS.  Maersk has signed and taken delivery of the world's first methanol-fuelled container vessel, built at Hyundai Mipo Dockyard in South Korea.

Published on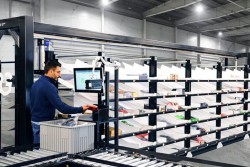 /INS.  Maersk, a leading integrator of logistics dedicated to simplifying and connecting its customers' supply chains, is implementing an AI-enabled robotic solution in its  latest UK warehouse  in East Midlands. The state-of-the-art Robotic Shuttle Put Wall System by the US based company Berkshire Grey will automate and enhance and accelerate the warehouse operations in the 685,000 sq ft facility significantly.