ACH is Airbus Helicopters' dedicated platform to serve its corporate aviation customers
with a rewarding ownership experience by providing them with the highest standards in customer care, tailored and refined interiors and innovative solutions.
Publications

Published on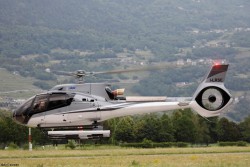 /INS.  Leading Italian business aviation operator Air Corporate has placed a firm order for 43 helicopters from Airbus on the concluding day of EBACE 2023.