Prysmian S.p.A. is an Italian company with headquarters in Milan, specialising in the production of electrical cable for use in the energy and telecom sectors and for optical fibres. 
It is the world leader in the production of cables for wind farms. The company is listed on the Milan Stock Exchange in the FTSE MIB index.
Publications

Published on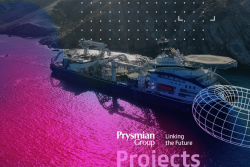 /INS.  280 KM of 66 kV inter-array cables to power the world's largest single offshore wind farm.