Tetra Pak is a Swedish–Swiss multinational food packaging and processing company with head offices in Lund, Sweden, and Pully, Switzerland. Processing, packaging and service solutions, maintaining the highest standards of food safety, operational performance and sustainability. The company offers packaging, filling machines and processing for dairy, beverages, cheese, ice cream and prepared food, including distribution tools like accumulators, cap applicators, conveyors, crate packers, film wrappers, line controllers and straw applicators. 
Publications

Published on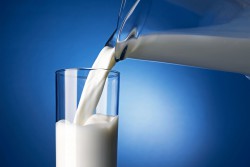 /INS.  Tetra Pak has initiated the Dairy Processing Task Force – a joint coalition that aims to bring in figures from across the dairy sector to improve approaches to decarbonisation within dairy processing. Its formation reinforces Tetra Pak's contribution to the global dairy sector's  Pathways to Dairy Net Zero Initiative .

Published on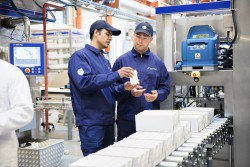 /INS.  Tetra Pak is expanding its services to boost efficiency for food and beverage producers. The aim is to reduce loss in food production, from raw material to water usage and waste disposal. This comes as the company has been recognised by  Kepner Tregoe  with an award for Excellence. The recognition is for implementing problem solving methods in food packaging manufacturing.

Published on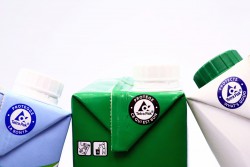 /INS. Expanding its portfolio of solutions to cover new formats, product categories and geographies, the company continues to make progress in the area of recycled content for beverage cartons, using certified recycled polymers.  Tetra Pak was the first carton packaging manufacturer to offer solutions using certified recycled polymers, working together with Elvir in France to launch the first cap for beverage cartons with certified recycled polymers in 2022.  New collaborations in the European market have since been initiated, with leading dairy brands Emmi and Lactalis.