We supply the sustainable and innovative paints and coatings that our customers, communities – and the environment – are increasingly relying on. Our world class portfolio of brands – including Dulux, International, Sikkens and Interpon – is trusted by customers around the globe. We're active in more than 150 countries and have set our sights on becoming the global industry leader. It's what you'd expect from a pioneering paints company that's committed to science-based targets and is taking genuine action to address globally relevant challenges and protect future generations.
Publications

Published on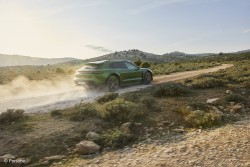 /INS.  AkzoNobel has received approval to supply its water-based refinish products to Porsche China – currently one of the premium automotive brand's biggest markets. The company will supply its full water-based Sikkens range, including basecoats, primer and clearcoats, to provide Porsche China with a complete water-based solution for its refinishing needs.

Published on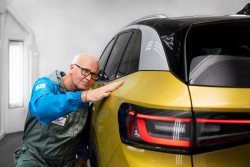 Bodyshops can now take advantage of a new generation of fillers from AkzoNobel's Sikkens and Lesonal vehicle refinishes brands, which help to significantly improve productivity while lowering energy costs. Known as Sikkens Autosurfacer Optima and Lesonal 2K Ultimate Filler, the one-stop, fast-drying filler systems have been developed to help save time and money, without compromising on quality.